Botox and dermal fillers are both injectable treatments used to improve the appearance of wrinkles and fine lines on the face. Although they are both minimally invasive treatments, they work in two completely different ways.
In this bitesize blog, we will discuss the many similarities and differences between the two.
Botox is a brand name for botulinum toxin, a neurotoxin that blocks nerve signals to the muscles, causing them to relax. When injected into specific muscles in the face, Botox can temporarily reduce the appearance of wrinkles and fine lines that are caused by repetitive muscle movements, such as frown lines between the eyebrows, crow's feet at the corners of the eyes, and forehead lines.
Dermal fillers, on the other hand, are substances that are injected to add volume and plump up areas that have lost volume due to aging. They are often used to fill in wrinkles and fine lines that are caused by a loss of facial volume, such as nasolabial folds (lines between the nose and mouth), marionette lines (lines from the corners of the mouth to the chin), and hollows under the eyes. Dermal fillers can also be used to enhance and contour the lips and cheeks.
One similarity between the two is that they are non-surgical, which to the majority it a great benefit. They can be performed in 15-20 minutes in a medical setting with very little downtime compared to facial surgeries! They are both considered safe and have a low risk of serious complications when performed by a trained and experienced medical professional.
Both injectables are also temporary, which is great for first-timers. Top-ups are needed to maintain their results. The effects of dermal fillers dependent on the type of filler used. The effects of Botox typically last 3-4 months, after which the treatment needs to be repeated.
Both treatments can be customised to meet the unique and individual needs of patients. The amount and location of injections can be tailored to achieve specific outcomes. It is essential that clinicians carrying out these treatments are highly trained and experienced work with you to achieve your goal.
In summary, Botox is used to relax the muscles that cause wrinkles, while dermal fillers are used to add volume and fill in wrinkles caused by a loss of facial volume. The two treatments may be used in combination to achieve more comprehensive facial rejuvenation by very knowledgeable and experienced health professionals.
Our goal is to achieve the results you want. We will discuss how Botox works and take the time to discuss your desired results, costs and post care. Our objective is for you to leave our consultation confident, well informed, and most importantly, happy.
At Silvery.Blue, all our practitioners are trained to a high degree with plenty of experience, assuring you that you will be in good hands.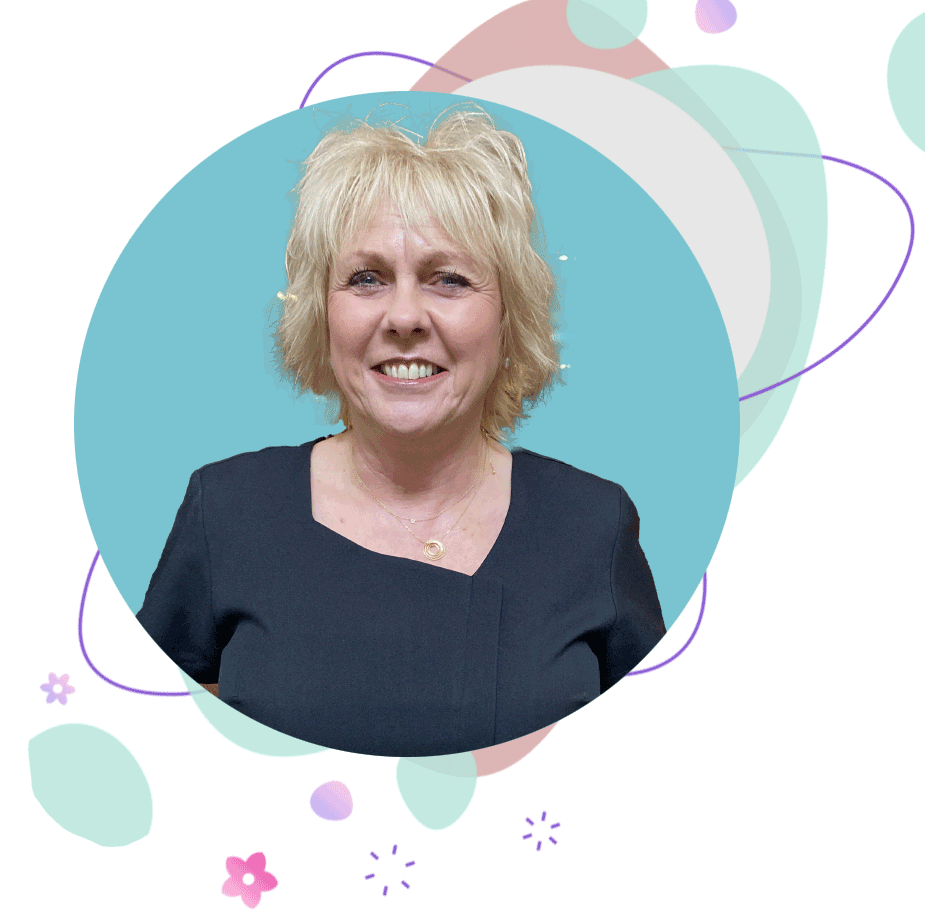 We have experienced nurses who will take the time to provide you with relevant information and answer any questions you have. We want to work with you to better your health. Initial appointments are 45 minutes long allowing you enough time to speak to your assigned practitioner
Reach out and talk to somebody, whether that is a friend, colleague, family member or health care practitioner.
Follow us on social media
Keep updated with our events, offers and more!
The ability to speak to someone who was not only knowledgeable, but sympathetic and completely understanding of the menopause was brilliant. The GP and NHS are superb, but they have limited time and resources for this issue, so having alternative option available has been an absolute godsend.
Keran made me feel comfortable and explained all the procedures to me very happy with the service