A simple blood test can unlock exactly what your body needs to go through the menopause – naturally
Menopause
Quick diagnosis | HRT | BHRT | Medical 
About Menopause
Menopause is a normal condition that all women experience as part of ageing process. The term 'menopause' can describe any of the changes a woman goes through either just before or after she stops menstruating, marking the end of her reproductive period.
The average age of the menopause is 51 years but some women can suffer menopausal symptoms for up to 10 years and 0.1% of women have symptoms in their 20s. While some women sail through the menopause other women are plagued with a variety of symptoms including: hot flushes, night sweats, pain with intercourse, mood swings and low mood
Everyone needs a balanced endocrine system. Hormones regulate every function within the body and so when our hormones are well balanced we feel well, energetic and healthy. Hormonal imbalance can cause problems such as PMT (pre-menstrual tension) menopausal symptoms, blood sugar fluctuations, fatigue, lethargy, loss of motivation, constant tiredness, mood swings and depression.
Both bio-identical HRT can provide relief from many of the symptoms suffered. Here at The Silvery Blue our nurses with a special interest in menopause can discuss both treatment approaches so that you can explore and then choose the most suitable therapy for yourself. There is a lot of conflicting evidence around the safety of both treatments. However, for most women the risks of either therapy are far less than you imagine.
Lifestyle factors
A healthy lifestyle can minimize the effects of the menopause, helping to keep the heart and bones strong. Many women feel that this is a good time to review the way they treat their body. Here are some tips to give your body the easiest ride:
Chew over your diet
The fall inhormone levels (namely, oestrogen) that accompanies the menopause can increase the risk of heart disease and osteoporosis. A healthy diet is essential at this stage: keep it low in saturated fat and salt to reduce blood pressure, and rich in calcium and vitamin D to strengthen bones. Some women take dietary supplements to help get the balance right.
Keep on your feet.
Some women experience increased anxiety during the menopause. Regular exercise helps to convert stress into positive energy, while guarding against heart disease. A regular, varied programme is best: try cycling, swimming, running or aerobics.
Stop smoking.
Smoking has been shown to lead to an earlier menopause and trigger hot flushes. If you smoke you also run a higher risk of developing osteoporosis and Coronary Heart Disease (CHD), which is the most common form of death in women.
Drink Within Reason.
The combination of excessive alcohol and hormonal instability is a risky one! Alcohol increases flushes and is associated with an increased risk of breast cancer. Try not to drink more than 2 to 3 units of alcohol per day, and keep at least one day a week alcohol-free.
Make Use Of Health Screening Services
Studies have shown that a late menopause leads to an increased risk of breast cancer. The NHS offers screening, but you should also keep a check on any changes in your breasts, and seek advice if they occur.
Stay calm and positive.
Hormone imbalance during the menopause can result in added stress and even depression. Relaxation techniques and counselling can be very helpful in coping with anxiety.
Source: British Menopause Society
Our Unique Approach
Due to longer life expectancy, women are now spending a third of their lifespan menopausal and so managing the menopause is becoming an increasing part of women's health. With the NHS at crisis point and GP's increasing overstretched, a 7-10 minute appointment is not enough to thoroughly discuss the many symptoms you many be experiencing due to the menopause, and how they impact on your day to day life and relationships.
Here at Silvery Blue we believe every woman deserves the time to explore her symptoms and every option available. We understand that, as women, we are not all the same . Our diagnosis relies on listening to your symptoms and then a blood test that will pinpoint your exact hormone imbalance. We can then help you choose the most effective treatment plan that will benefit you and write you a prescription for this. Whether it is conventional HRT bio-identical HRT or a Mirena coil to give you progesterone – we can meet all of your needs in just one clinic. Our nurses have all been trained by Marion Gluck and are members of the British Menopause Society.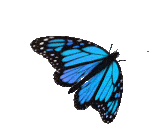 Bio-identical Hormone Replacement Therapy (BHRT)
A bio-identical hormone has the same chemical and molecular structure as the naturally occurring hormone our own bodies produce. To be classed as bio-identical the molecular structure must exactly replicate the structure of the hormones produced by the body, including the arrangement of carbon, oxygen and hydrogen atoms.
Bio-identical hormones are 100% identical to the chemical structure of estradiol, progesterone and testosterone found in the human body and therefore they fit the hormone receptor sites perfectly, enabling their messages to be properly translated. Consequently the effects are more consistent. A synthetic hormone used in the more traditional HRT has slight structural differences to a hormone produced by the body, which means it can act differently.
Bio-identical hormones are obtained from a plant source (diogesin from wild yam or betasitosterol from soya beans) and manufactured into micronised powder form and then prescribed as a topical cream, patch or a lozenge form. While this treatment many sound relatively new in the UK it has actually been used safely since 1930's.
If you opt for this treatment, the nurse will prescribe a unique cream or lozenge specifically for you – then a quick phone call to the specialist pharmacy where it is uniquely prepared and compounded especially for you and delivered to your door within 3-working days.
Free Telephone Consultation
We provide a no obligation free telephone consultation. Following this you will be asked to complete various questioners depending on the treatment you have chosen.
Consultation
If you want to go ahead with the treatment following your free telephone consultation, you will have a face to face consultation with your practitioner.
Treatment
You will receive the treatment following by your written consent to accept the treatment. You will be asked to pay for the treatment before the treatment is carried out.
Follow-up
You will be asked to complete post treatment questioners in
order that we are able to provide you with best possible
aftercare
The real story
51-year old Karen came to The Women's Health Clinic when life began to get harder. It started with the odd hot night in bed but now Karen was permanently rosy cheeked. A lower tog duvet and fresh sheets couldn't stop the sweat from drenching her back, Karen's hormones were out of control.
Flushing her way through her appointment, Karen informed our nurse that HRT just wasn't an option for her due to a family medical history and anyway, she would prefer a more natural treatment.
After her blood test came back the nurse began to talk through the various options enabling Karen to make her own choices now she was fully informed on how her body would react. Leaving with a prescription in her hand, Karen got back in touch with the clinic just weeks later to say that she was now feeling like her old self.
She says, "It got to the stage where I wouldn't leave the house without deodorant and a spare top in case another hot flush decided to come on. They were so unpredictable that I often felt housebound, turning down invitations to meet with friends because of the 'what if?' Understanding that this could go on for another 5-years just wasn't an option for me so I was so relieved when I found I could have a consultation at my local clinic. I finally feel like my old self again."
Initial Consultation: £250
An in-depth consultation on symptoms and symptom management | 60 min appointment.
Blood test: £110
Blood test depending on bloods required. We recommend that these tests are carried out with your GP.
Follow up
30 minute Follow up appointment for prescription if required – £100
15 minute telephone consultation for existing patients – £50
Ready to Make a difference
to your life?
Our nurse is only a phone call away. We are here to listen and support!